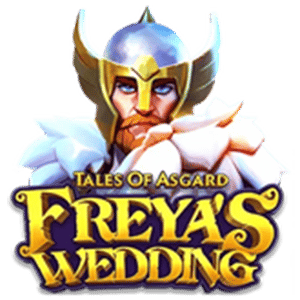 Tales of Asgard Freya's Wedding Slot Review Tales of Asgard Freya's Wedding by Play'n Go is the slot of all online slots! Prepare for a thrilling experience and test your luck with the Tales of Asgard Freya's Wedding online slot machine, where...
Video Slot and Reviews
Slot machines are one of the most popular ways to gamble in the online casino world, they are a fun and addictive way for players to spend time and hopefully win some money. The sounds, effects, animations and the chance of winning huge amounts of money on a single spin, is what makes most players love slot machines.
Today, there are thousands of different slots, making it a jungle to find the perfect one for each player's need. There are classic slots, video slots, slots with free spins bonuses, slots with multiple features, and many more.
On this page, players are able to find slots and get to know them before making a deposit and taking a chance. We here at BonusCatalog release new slot reviews every week, and we try to cover everything that players might want to know before jumping in and giving it a shot. Players are able to sort after what they find important, when they are out looking for new slots. This could be slots with the highest RTP, slots with a low minimum bet, or maybe they only want slots with a bonus feature. We try to make it as simple as possible for them to find their next slot!
How to play slots
Slot machines are a casino game where players spin the reels in order to win. There is no skill needed, so it becomes all about chance and luck – which can be fun for some people.
Players load up their money into the machine and then start spinning the reels one by one until they get three identical symbols on an active payline. For every symbol that matches (on any active line), you'll make a return on your bet.
To learn how to play video slots online, a great start can be to read our slot reviews, in these reviews players can find screenshots, descriptions and important information, making it easier to understand how each of them works.
How to win at slots
Each slot comes with different ways of winning on them. Some slots work with megaways, some with paylines and some with clusters. Below we explain the difference between each of them.
Different types of slots
Slots with paylines
Slots with paylines are the most common type of slot. They work with having a predefined set of paylines, where a win is obtained by getting the same symbol on that line. The amount won depends on the slot and the symbol that lands on a line. Most slots with paylines work from the leftmost reel to the rightmost.
Megaways
In 2015, a new type of slot came to market. Instead of paylines, they work with megaways. These slots calculate megaways by the amount of tiles available on the reels." If the tiles spun in are 2-3-6-2-5, the megaways are calculated by multiplying the tiles; and in this case, would be 2*3*6*2*5 = 360 megaways. To get a win on a megaways slot, the same symbol simply has to show anywhere on the reels, starting from the leftmost row to the rightmost reel. The amount of symbols needed to win depends on the slot played.
Clusters
NetEnt was the first provider to introduce cluster slots, but nowadays a large amount of available games come with clusters. To win on a cluster slot, the same symbol has to form a cluster by being connected to symbols of the same kind. The amount of symbols needed depends on the slot played.
Progressive jackpots
Progressive jackpots have become increasingly popular over the last few years too, as people get more into online gambling. Let's explore progressive jackpot games in detail!
What are progressive slots?
These types of slot machines offer very high payout rates with prizes running up into the millions. They work by adding a variable amount of money contributed by each player every time he/she plays on any machine connected to the network for an extended period of time. This could be 12 hours, 24 hours or until the jackpot is triggered.
How do these machines work?
Progressive slots games are kind of like a lottery. Players don't have to match any particular symbol in order for the progressive jackpot to be won, but they must pay into it by playing on that machine. That's why there is no limit as to how much you can win! The more people who play and contribute money, the higher the prize.
What are the benefits of playing progressive slots?
The primary advantage is that there's no limit to how much you can win. Players have a chance at winning prizes ranging from $100,000 right up to millions!
Is it worth risking my money when I'm not guaranteed anything in return?
This really depends on your gaming habits and budget. If you're looking for something with an increased payout without having to play as often then this type of online slot machine game might be perfect for you – especially if huge jackpots are what drives you into playing more games than usual. However, you should always gamble responsibly.
What are the disadvantages of progressive jackpots?
Players should be aware that there is a lot more luck involved when playing these slots than with other online games. The probability of hitting the big prize can sometimes seem remote, and it's important to understand this before deciding whether or not you want to play.